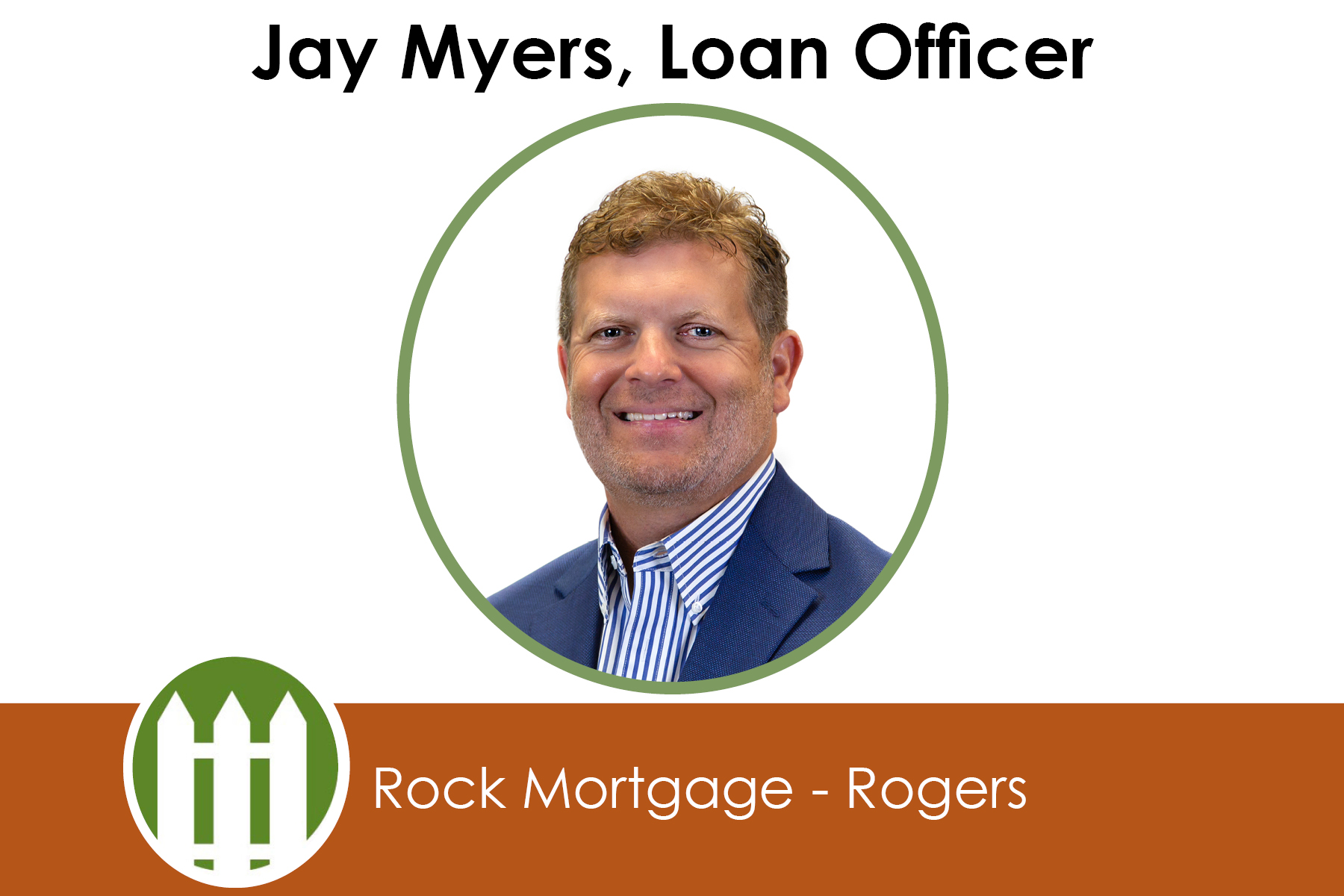 Prior to joining Rock Mortgage, Jay Myers distinguished himself with a long career in automobile dealerships. He said many of the same skills honed in that industry will serve him well in his new career as a loan officer in the company's Rogers, Arkansas, office.
"The two biggest things for me are taking care of customers and building relationships, and yes, they are related," he said. "I've built several successful car dealerships on the strength of taking care of customers first and when you do that, it naturally builds relationships with people where they trust you and seek you out."
"By the same token, I've also built relationships within the communities where I've lived and where I've worked. That's exactly what I plan to do here. Reputation is everything in the lending business as well as the car business and the more positive relationships you have, the better your reputation for honesty and integrity."
"Over the 17 years I was in the car business, I developed a lot of close relationships with so many customers. Anytime they needed a car, their spouse needed one or their kids needed cars, whatever, they knew just where to call."
Operating in Northwest Arkansas means lending in one of the fastest-growing parts of the country. Myers said taking full advantage of the abundant opportunity starts with approaching each customer as an individual, a habit he acquired early in his career in auto dealerships and an element he predicts will be useful in the mortgage lending business.
"I've always liked to build a rapport with a customer and learn their needs and then try to fit the right product to meet those needs," he said. "In that way, I want to be different from the guy down the street, and that applies to the mortgage business just like in the car business.
"In the car business, anybody can go online and get a price for a car, but people came to me because they knew I was going to treat them like a member of my family. I was going to get to know them and make sure they got into the right car for the right price."
"My goal is to take those techniques directly over to the mortgage business. Whether it's with the customer or to whoever refers them to us, my job is to go in and make you like and trust me and understand our company and the way we do things."
Once Myers decided to make a change to the mortgage lending business, he looked for a company that shared his values when it came to doing things the right way and servicing the customer to the utmost. Rock Mortgage was the natural choice.
"They've got a great reputation and over the years, I've known several people in the organization," he said. "Those friendships and the respect I have for the company is what made me reach out to them. In return, they've welcomed me with open arms."
"It's been a lot of hands-on training from the day I walked in and so far, there hasn't been anybody I can't ask a question to and they won't answer it. The people all around, from top to bottom, have been great. I can't say enough about the organization and I can't wait to see where this new adventure takes me."