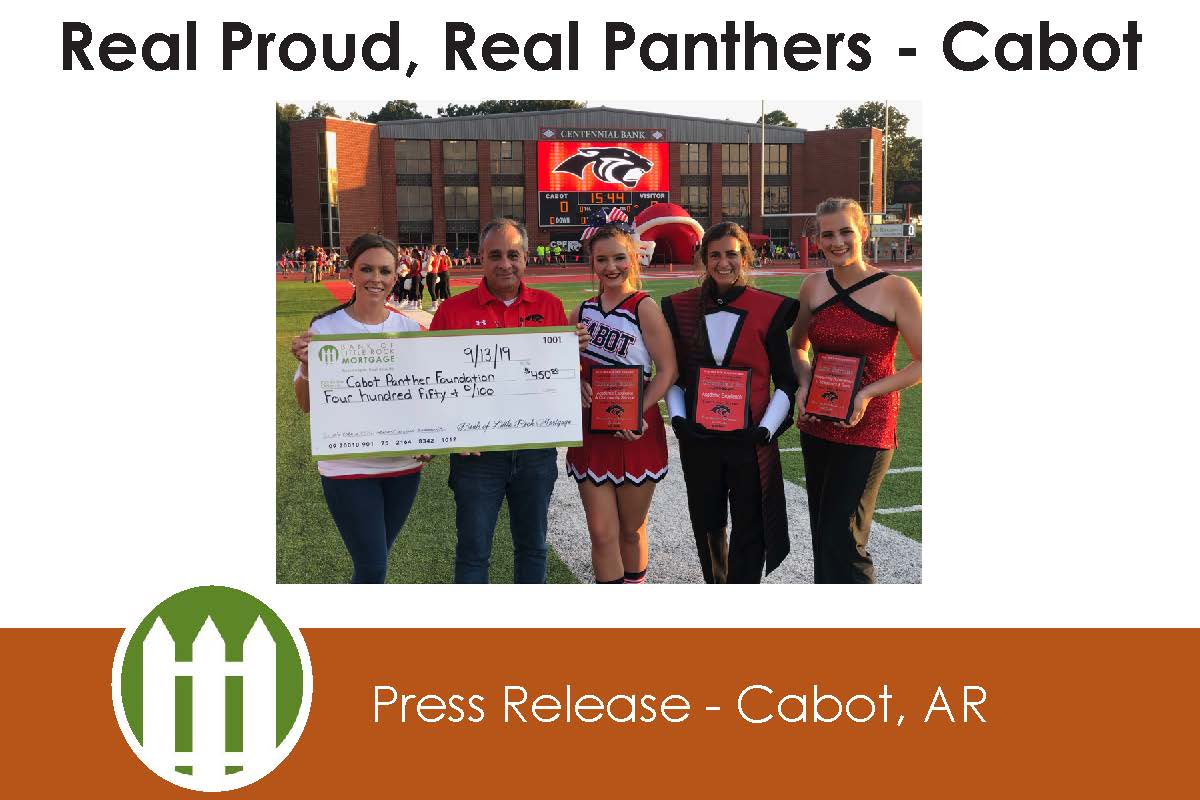 Photo Caption (from left to right): (9/13/2019 Photo) KC Rose representing the Cabot Panther Foundation, Steve Jackson representing Bank of Little Rock Mortgage and students Charlize Griffin, Karessa De La Paz and Lora Butcher.

Real Proud Recognizes Three Cabot Students
Three Cabot students were recognized by Bank of Little Rock Mortgage on Friday,
September 13th, during the Cabot High School football game. The students were honored as a part of the Real Proud of Real Panthers program, sponsored by Bank of Little Rock Mortgage. The program recognizes students for their achievements in and out of the classroom. The students honored were Karessa De La Paz, Lora Butcher and Charlize Griffin.